Events
The Reivers Run
Sun 19th Jun 2011
organised by Central Scotland

Car Count : 10



The Reivers Run

Sunday 19th June 2011

Meet at 10:00 for a 10:30 departure

At

The Carfraemill Hotel Car Park,
Oxton,
Lauder.
TD2 6RA



This is our second year of The Reivers Run and once again Fiona & Ian have a real treat in store for us all. After leaving the Carfraemill car park we head south through Kelso and sneak over the border with our flags flying into England.

Our first stop will be at Flodden Field where in 1513 disaster struck the Scottish army in a field near Branxton. So what did happen? Well the outcome was a catastrophe for Scotland, and a triumph for England. The Scots lost 10,000 out of an army of some 25,000. The Scottish dead included King James IV himself, plus an archbishop, two bishops, 11 earls, 15 lords and 300 knights: in effect a whole generation of the Scottish nobility was swept away. The English lost just 1,700 out of an army of around 20,000.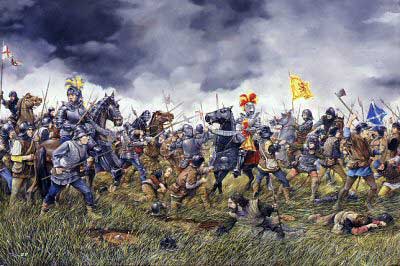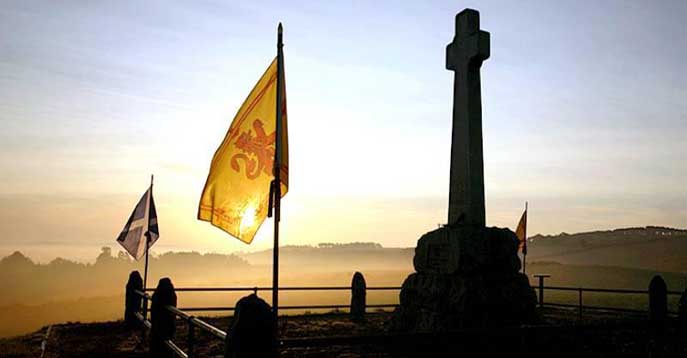 The Battle of Flodden Field

Find all about the battle here: Part 1 Part 2 Part 3 Part 4 Part 5 Part 6



To lift everyone's spirits after this stop we head off to the seaside, driving down the Nothumberland coast from Bamburgh to Seahouses before heading inland again to Alnwick for lunch.




Lunch will be at:
The Oaks Hotel,
South Road,
Alnwick,
Northumberland.
NE66 2PN



For all you film buffs, Alnwick Castle was used for some of the outdoor scenes in Harry Potter, so who knows, we may experience some "whizzardry" during the run.



Alnwick Castle



After lunch we head back north, but as you would expect on an MX-5 run, not by the direct route.

After driving through Rotherbury, Thropton and Hepple we join the A68 and cross the border back into Scotland at Carter Bar. We'll follow a few fantastic back roads, including a "drive through car wash" before ending the run at Jedburgh Abbey car park were the ice cream van will be waiting for Ian.


Run organiser: Fiona & Ian.



Please post in the comment box below if you wish to attend.



---

Members attending:

02 - Fiona & Ian
04 - Jacqueline & Ian
05 - Janese
07 - Heather & Marshall
09 - Lorna & Ron
10 - Lisa
12 - Ali & Drew
13 - Morven
15 - Carol & Evan
16 - Jim
17 - Richard


---
MX-5 OWNERS CLUB SCOTLAND CAR DECALS

The full range will be available to purchase from the Area Co-ordinator at this event.
Click here for fitting instructions.
---



ROUTE INFORMATION

1 - Right click here to Download TomTom Sat Nav Itinerary.



Note: After Edlingham TomTom will tell you to turn left at the crossroads, ignore this instruction and cross straight over. This is a fault with Google maps, TomTom will recalculate OK after this junction.



Click here for instructions on how to download this file to your TomTom.

2 - Google Map of Route


View Larger Map

3 - Microsoft Word route download.



20110619_Route.doc
Event Images


[Click here to upload your image(s)]
(A guide can be found on the help pages)


Your Comments
19th Jun 2011 17:52 :: Marshall and heather
What a great run, we really enjoyed it, thanks to all for the great company




19th Jun 2011 18:26 :: Ron and Lorna
Super day, great route, exceptional food, good company and very well organised.




19th Jun 2011 18:42 :: Jacqueline & Ian
Once again a brilliant Reivers Run.
Many thanks to Fiona and Ian for organising the day with brilliant roads, lunch and company. Even the sun came out for most of the day allowing us to have the tops down for the entire run.




19th Jun 2011 19:02 :: jim
thanks to all who did the run for making me welcome.Hope I will see all again in the near future.




19th Jun 2011 19:10 :: Richard
Great day, great weather and some places I've never been




19th Jun 2011 20:24 :: Fiona and Ian
Another great Reivers run, thanks to everyone for coming and making it a success. Thanks again to Jacqueline and Ian for all their help behind the scenes..!




19th Jun 2011 20:41 :: Drew & Ali
Thanks to Ian & Fiona for organising a great run in an area Ali & I have not explored before. The roast beef was also brilliant.Also good to meet new people.




20th Jun 2011 15:55 :: Evan & Caroll
great run , great company, great food, great weather, many thanks to Fiona, Ian , Jaqueline and Ian, for all the work they put in.



<< Back to Central previous events