Events
Pub Meet - Edinburgh
Thu 1st Jul 2010
organised by Central Scotland

Car Count : 9
Easterly Pub Meet

Thursday 1st July 2010

Craigmillar Park Golf Club
1 Observatory Road
Edinburgh
EH9 3HG




Google Maps Link to Craigmillar Park Golf Club

DETAILS

Meet from 19:00 onwards.

Come along and enjoy a social evening with like minded MX-5 enthusiasts.

Meet fellow club members, find out more about your car and forthcoming club events.

Conversations range from cars to holidays, it's not all techy stuff there's something for everyone.




Following on from our previous Italian, Indian and Spanish themed nights.

This time the chef will tempt us with a superb North African menu.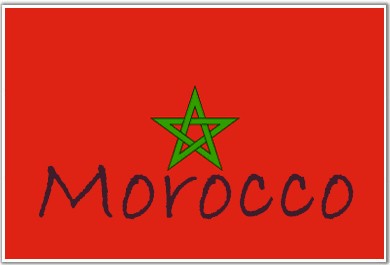 Menu

Lamb Tagine
or
Vegetable Tagine
with
Cous Cous
plus
Yoghurt & Honey Desert

And all for only £9:00 per head

Mmmm, I wonder where we can find some belly dancers


These themed evenings are specially arranged by our hosts and club members Sue and Gordon, they're always very enjoyable with great food and company. So why not get your MX-5 out and come along and and enjoy the fun with us.

Do you own an MX-5 but aren't an owners club member, would like to find out more about the club and what we do?
Then feel free to join us for the evening, you would be made very welcome.

Attending so far:

02 - Sue & Gordon (Our hosts)
04 - Maria & Jim
06 - Jacqueline & Ian
08 - Janet & Wattie
10 - Heather & Chick
12 - Dot & Chas
13 - Gavin
14 - Best Gear
16 - Elaine & John



Members and Non Members please post below if you wish to attend.


Event Images

no images have been uploaded for this event

[Click here to upload your image(s)]
(A guide can be found on the help pages)


Your Comments
2nd Jul 2010 11:20 :: Ian
Yet another great evening, many thanks to Sue and Gordon.




2nd Jul 2010 18:07 :: chic and heather
Another good evening of cheery banter and good food - Thanks to Gordon, Sue and the golf club staff




2nd Jul 2010 18:40 :: JimF
Once again another great night in good company. Thank you to Sue and Gordon and golf club staff




2nd Jul 2010 22:37 :: dot and chas
Great evening,great nosh,great company,loads of laughs roll on the next one!




3rd Jul 2010 10:47 :: David
Great night folks - thanks for the hospitality! Makes a change where a "car club" is not populated by Max Power subscribers or traveling rugs.




5th Jul 2010 18:05 :: wattie97
Yep another good evening with the usual good food and company. Thanks again to Gordon and Sue for the organisation.
Wattie & Janet



<< Back to Central previous events