Events
Pub Meet - Edinburgh
Thu 1st Jul 2010
organised by Central Scotland

Car Count : 9



Easterly Pub Meet

Thursday 1st July 2010

Craigmillar Park Golf Club
1 Observatory Road
Edinburgh
EH9 3HG



For our bi-monthly easterly pub meet we returned to the Craigmillar Golf Club in Edinburgh, and another themed evening. But what would it be this time?




Starting way back in January, the chef and Gordon delighted us all with the first Italian theme night. In March it was an exotic Indian night and in May we sampled the delights of Spain. Having really enjoyed the excellent food on all three of these evenings our expectations were high for yet another culinary delight when the Moroccan theme was announced.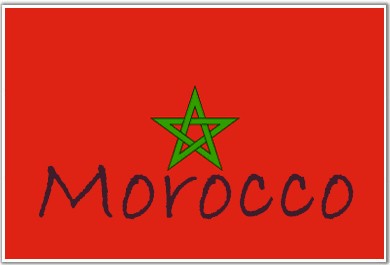 MENU

Lamb Tagine
or
Vegetable Tagine
with
Cous Cous

Followed by

Yoghurt & Honey Desert




Gosh isnít time flying past, July already and our fourth and I think best evening held at Craigmillar Golf Club this year. Sixteen hungry souls gathered in eager anticipation of the culinary delights advertised on the website. Also great to meet a few new faces attending an event for the first time, Elaine and John, all the way from Largs in their silver Mk3 and also David, a little closer from Penicuik.

Following the usual introductions and general MX-5 related chatter we were all ushered into our own candle lit private dining area to be seated around the large dining table. Now weíre normally a very noisy bunch when we all get together, but this time it was uncannily quiet apart from the chomp chomp yum yum noises as we all tucked into the succulent, tender and delicious meal.

Following dinner the chat was mainly centred round the upcoming Lindisfarne Weekend and team tactics on how we could gain the title of the 2010 rounders champions. Not sure the idea of flying German flags on our cars would help cross border relations with our friends in the south though.

To Elaine & John and David, it was great having you there. We hope you all enjoyed the evening.

To Gordon and all the Staff at the golf club, once again we canít thank you enough for all the hard work and thought that you put into these evenings. It is very much appreciated.

Report by: Ian Ness


Event Images

no images have been uploaded for this event

[Click here to upload your image(s)]
(A guide can be found on the help pages)


Your Comments
2nd Jul 2010 11:20 :: Ian
Yet another great evening, many thanks to Sue and Gordon.




2nd Jul 2010 18:07 :: chic and heather
Another good evening of cheery banter and good food - Thanks to Gordon, Sue and the golf club staff




2nd Jul 2010 18:40 :: JimF
Once again another great night in good company. Thank you to Sue and Gordon and golf club staff




2nd Jul 2010 22:37 :: dot and chas
Great evening,great nosh,great company,loads of laughs roll on the next one!




3rd Jul 2010 10:47 :: David
Great night folks - thanks for the hospitality! Makes a change where a "car club" is not populated by Max Power subscribers or traveling rugs.




5th Jul 2010 18:05 :: wattie97
Yep another good evening with the usual good food and company. Thanks again to Gordon and Sue for the organisation.
Wattie & Janet



<< Back to Central previous events