Events
The Cruachan Run
Sun 26th Jun 2016
organised by Central Scotland

Car Count : 11



The Cruachan Run

Sunday 26th June 2016

Meet at 10:30 for a 10:45 departure
At
Loch Lomond Shores (Blue Car Park),
Ben Lomond Way,
Balloch.
G83 8QL

Note -
For those travelling from eastern and central areas, we will meet at Dobbies, Stirling at 9:15 for 9:30 departure to Loch Lomond Shores to meet up with the rest of the group.

Google Maps Link to Loch Lomond Shores



Situated amongst some of Scotland's most beautiful scenery, lying deep within Ben Cruachan is one of the country's most amazing engineering achievements.

Hidden deep within the mountain of Ben Cruachan on the shores of Loch Awe is Cruachan Power Station.

Here, a short distance from Oban, you can discover one of the hidden wonders of the Highlands. A power station buried one kilometre below the ground.

At its centre lies a massive cavern, high enough to house the Tower of London! Here enormous turbines convert the power of water into electricity, available to you in your home at the flick of a switch.

The hollow mountain is a place like no other. An underground world on a spectacular scale.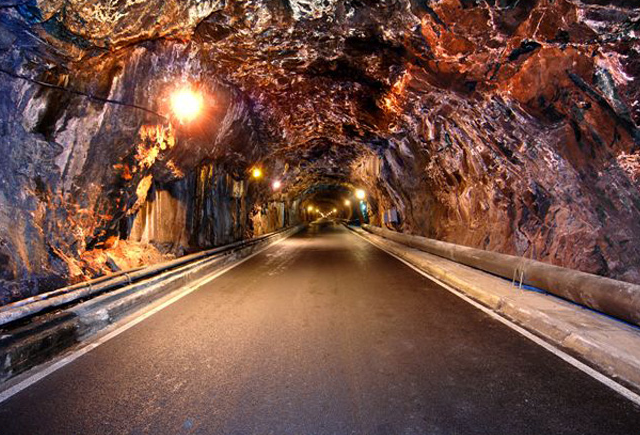 Cruachan Power Station


As you may have guessed, Cruachan will be the destination for this event, but we are aware that not everyone will want to take the power station tour. The tours are also busy that day and we have been told that the first available slots are at 15:30 so we have provisionally reserved places at this time.
With this in mind, we plan to stop at Inveraray, arriving around 12:00 departing for Cruachan at 14:15. This will enable free time to find a lunch spot or visit a local tourist attraction. There will also be sufficient time at Cruachan visitor centre for those who want a meal or snack there.

After lunch and the tour we'll continue on to the end of the run at Tyndrum.


PLEASE NOTE:

Lunch will not be pre-arranged for this event. Please bring your own picnic, find a good cafe/restaurant in Inveraray or use the Cruachan visitor centre cafeteria.

We have reserved 22 places on the 3:30 Cruachan tour. Please state if you want to go on the tour and we will confirm with the visitor centre on your behalf.

Update 21 June - We have negotiated half price entry for the tour, Originally£7.00 per person - now £3.50.


Event Organiser: Jim & Drew

---
Charity Raffle

Note: Due to us not having an organised lunch at this event there will be no raffle held on this run.
---

Members attending (please state where you will join run - Stirling or Loch Lomond Shores

02 - Drew & Ali (Stirling)
03 - Alan (Balloch)
05 - Irene & Ian (Balloch)
06 - Jim (Stirling)
07 - Allan (Stirling)
09 - Carol & Evan. (Balloch)
10 - Susan. (Stirling)
12 - Marcia & Raymond (Balloch)
14 - George & Gail (Stirling)
15 - Dave (Stirling)
16 - John & pup (Stirling)


Attending 15:30 Tour

02 - Irene & Ian
03 - Allan
05 - Carol & Evan
07 - George & ?



---
If you If you wish to attend this event, please read the Drive Guide then post in the comment box below.
---
ROUTE INFORMATION

1 - Right click here to Download TomTom Sat Nav Itinerary.

Click here for instructions on how to download this file to your TomTom.

2 - Google Map of Route

3 - Click on the link to download the Microsoft Word route.



20160626_Route.doc
Event Images


[Click here to upload your image(s)]
(A guide can be found on the help pages)


Your Comments
26th Jun 2016 20:16 :: alan
Great day, shame about the weather in the afternoon. but at least we had roofs down all morning. Thanks to Jim and Drew for organising the run.




26th Jun 2016 20:43 :: Marcia & Raymond
Another lovely day out & a shame the dry weather couldn't hold out. Lovely meal - good recommendation on the steak pie Alan. Thanks to Drew & Jim for their organisation & planning of the event.




26th Jun 2016 22:05 :: Drew & Ali
Another super run with friends old and new. Thanks everyone for coming along.




27th Jun 2016 07:40 :: Ian and Irene
Enjoyed our first run for ages. Good to catch with everyone. Tour round Cruachan fascinating. Thanks for organisation.




27th Jun 2016 12:51 :: John
First time driving to Inveraray so it was interesting on the road at times. Enjoyed my trip. Bailey the pup sleeping on way home as tired. Intending to go to Lindisfarne




27th Jun 2016 15:43 :: Jim
An enjoyable day out even if the weather was poor in the afternoon. Thanks to those who came along.




27th Jun 2016 19:43 :: Carol & Evan
Thanks to Drew & Jim for organizing the run & trip around the power station. Nice to catch up with every one & meet new members. First run out for our 3.75, really pleased with it.




27th Jun 2016 22:11 :: Susan
Thanks to our trusty organisers for the run yesterday. That road into Arrochar is the business!




28th Jun 2016 19:15 :: George
First run out with the club having just joined a few weeks ago. Really enjoyed the run, the company and the visit to the power station. Looking forward to the next one!



<< Back to Central previous events