OK, so today I finally got the Eunos up on my new CJ Autos ramps (love them!) and starting stripping things down to see where the oil leak is coming from.
I have removed the undertray, radiator and air filter and piping so far to give better access.
A wee bit of history, when I bought the car from Steve at Goodwood, it became apparent that it was losing oil as it was spotting my drive quite badly.
Dteve told me the car had a replacement engine and gearbox, and as it was under warranty, I took it back down to Steve for him to get the guys at AK Automotive to look at. I also got them to fit the second hand Konis & Eibachs I had bought for the car.
2 weeks later I got the car back and was told that both the CAS O-ring and rocker cover gasket had been leaking (they had somehow managed to twist the rocker gasket when fitting it!) - quite why the CAS o-ring wasn't done at the same time, as the engine was out when being replaced I don't know but anyway.
They told me their pressure washer was broken so they couldn't wash it down.
When I got it back, I cleaned as much as I could using Gunk and a hand sprayer and washed it down.
It didn't appear to be dropping oil for a few weeks after this...then it started again.
I mentioned the problem to the folks at Preserve Protect when it went to be undersealed and they said they had a look when it was up on the ramp, tightened the sump a wee bit and ran the engine for 30 mins on the ramp with no drips so I thought it might have been fixed but by the time I got it home it was dripping again - possibly something that happens under load?
Since then the car has been sitting in my garage but I took it out over christmas to run the engine for a wee while to charge the battery - and it left a reasonably large pool on the drive, i.e. too much to just let go.
So that brings us up to date - it looks like the area around the sump is quite wet, I have taken loads of photos in the hope someone can maybe help me diagnose where to go next. I know it's next to impossible over the web but thought i've got nothing to lose!
Looking up at crank pulley from underneath
Crank pulley from above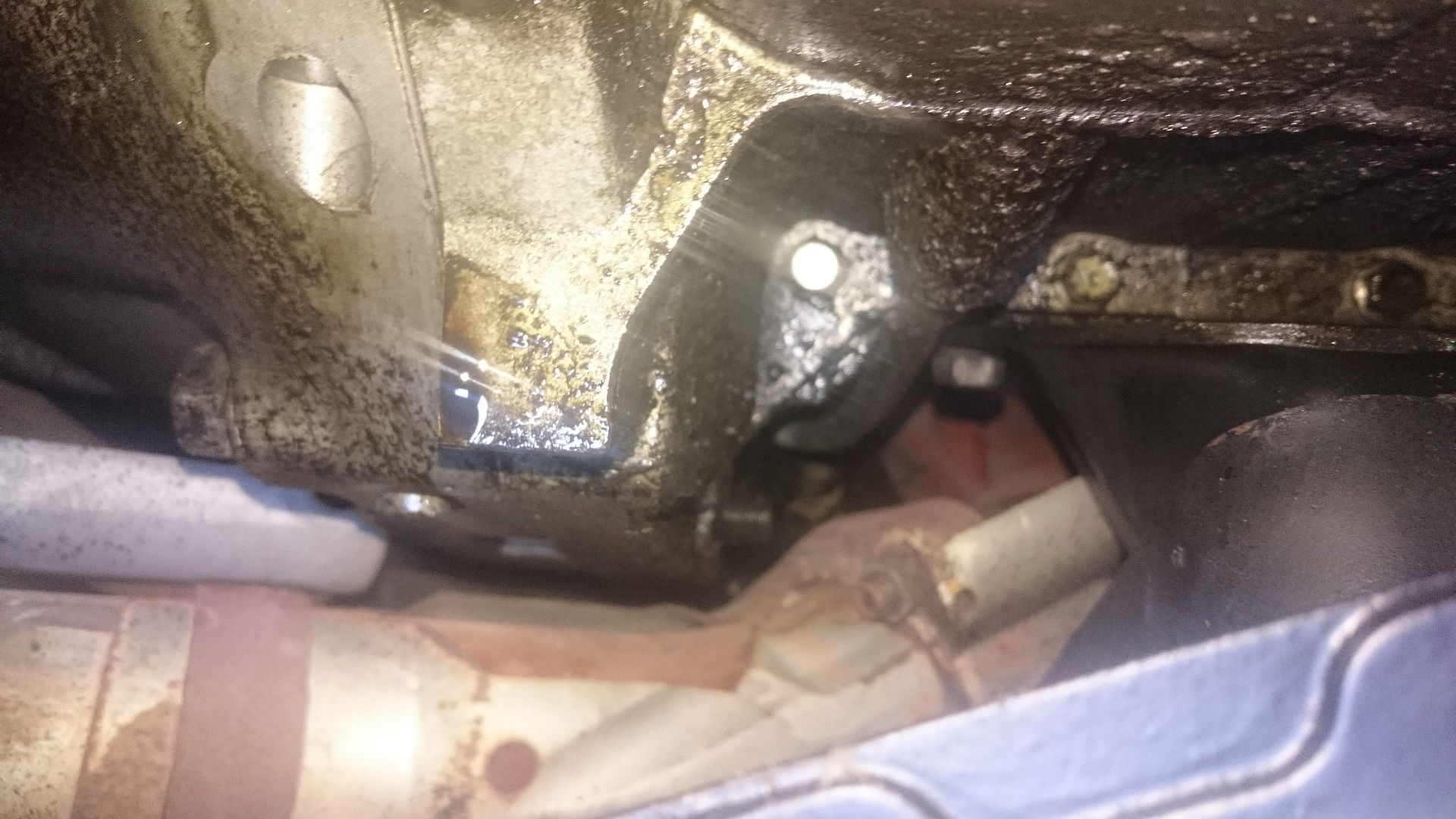 Drips from both sides of the sump rear?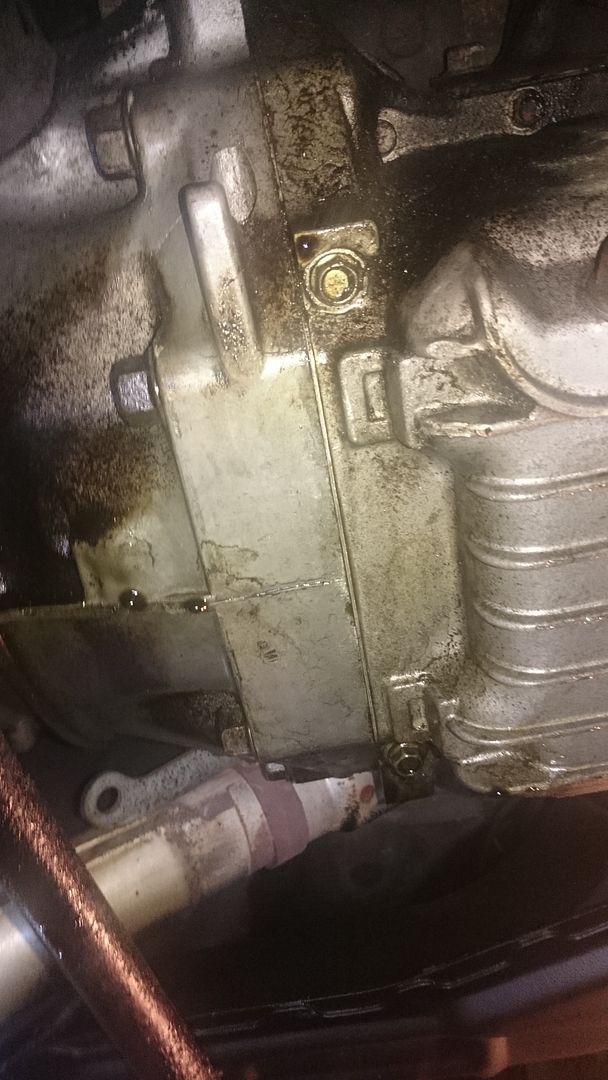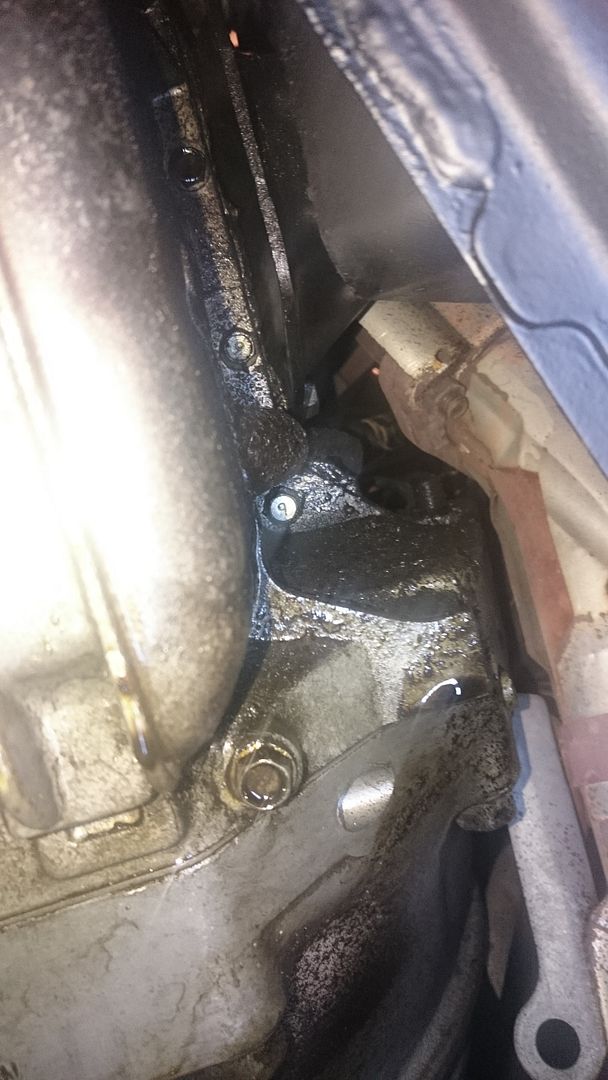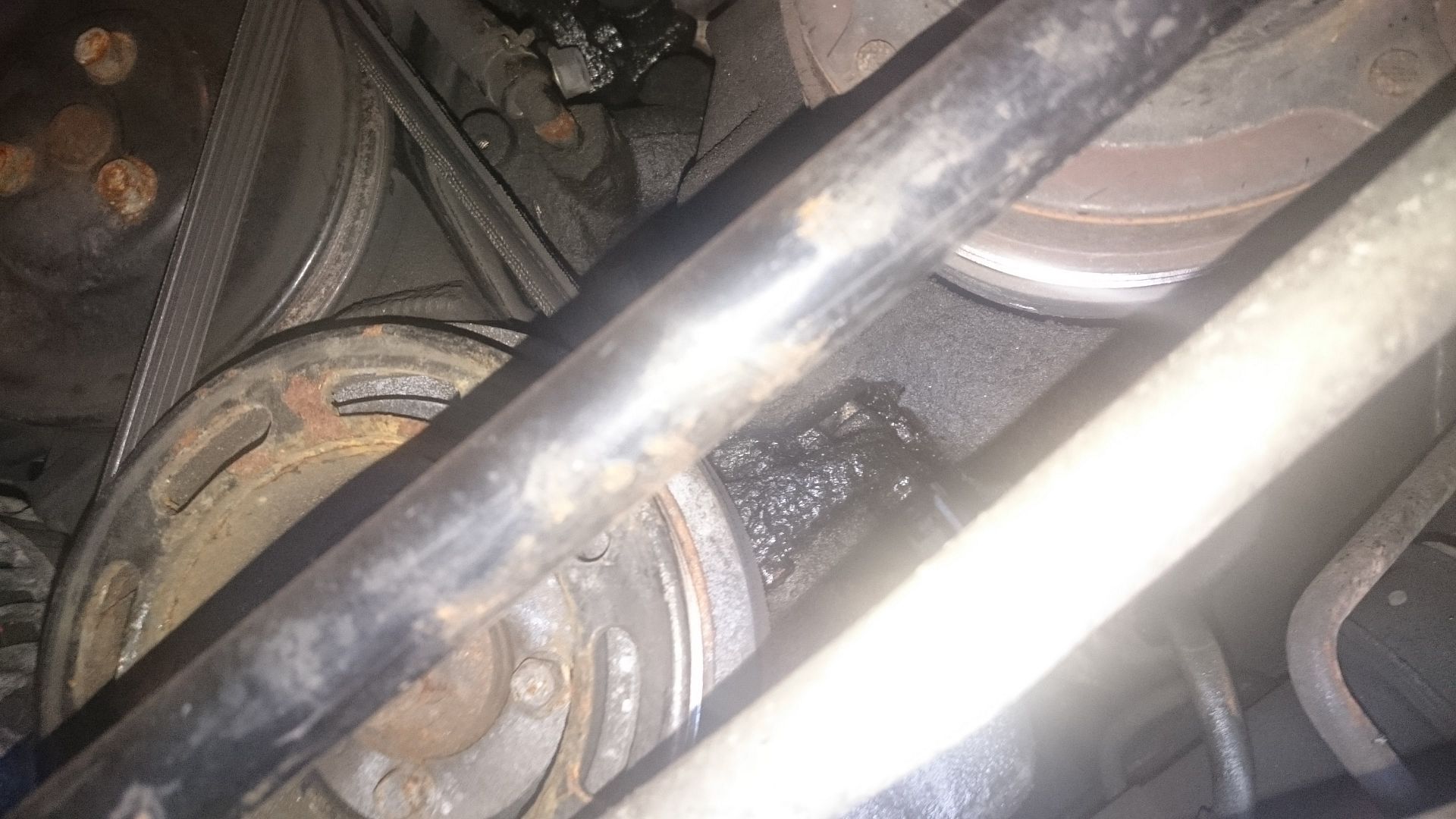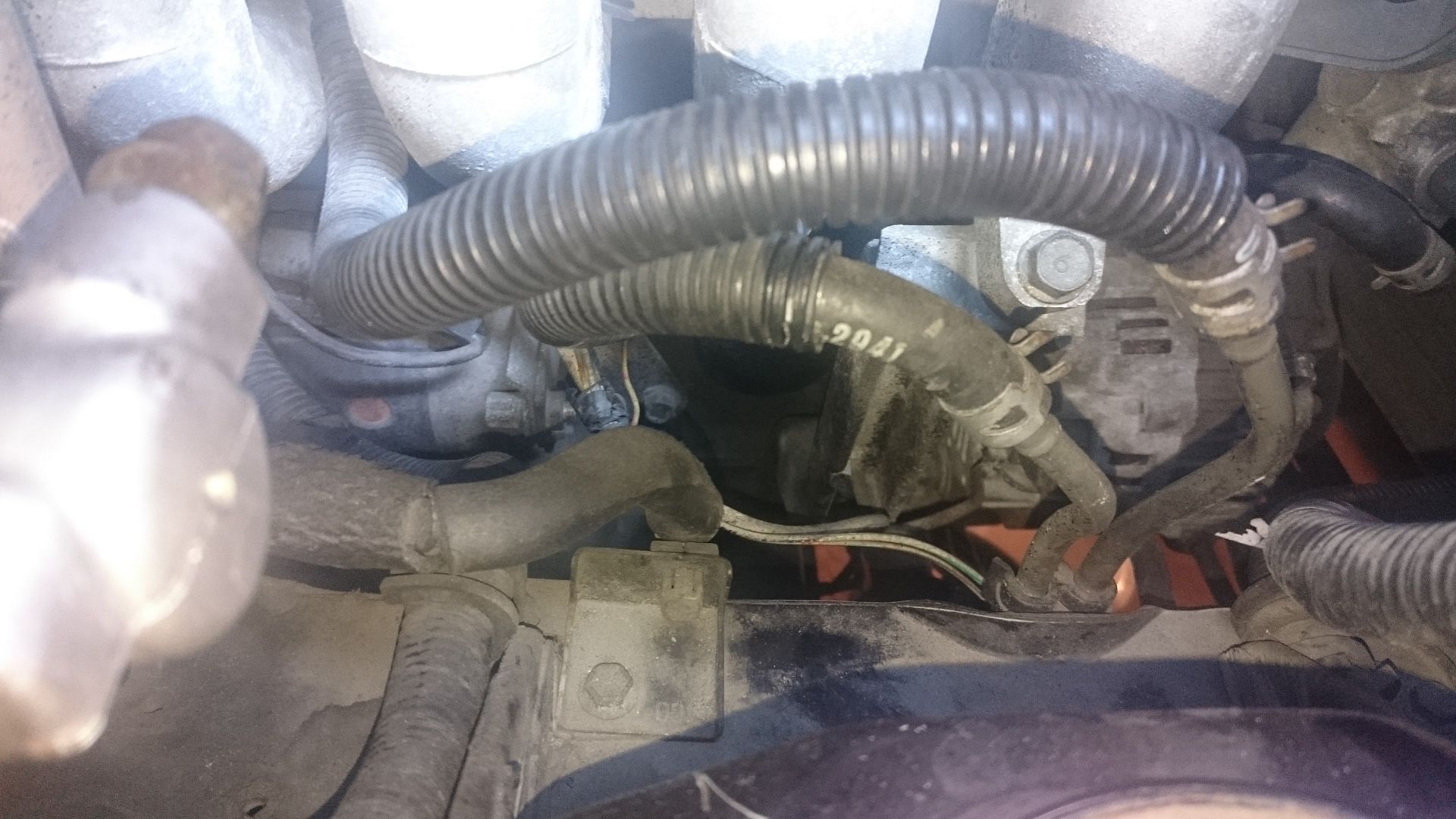 Down the side of the manifold heat shield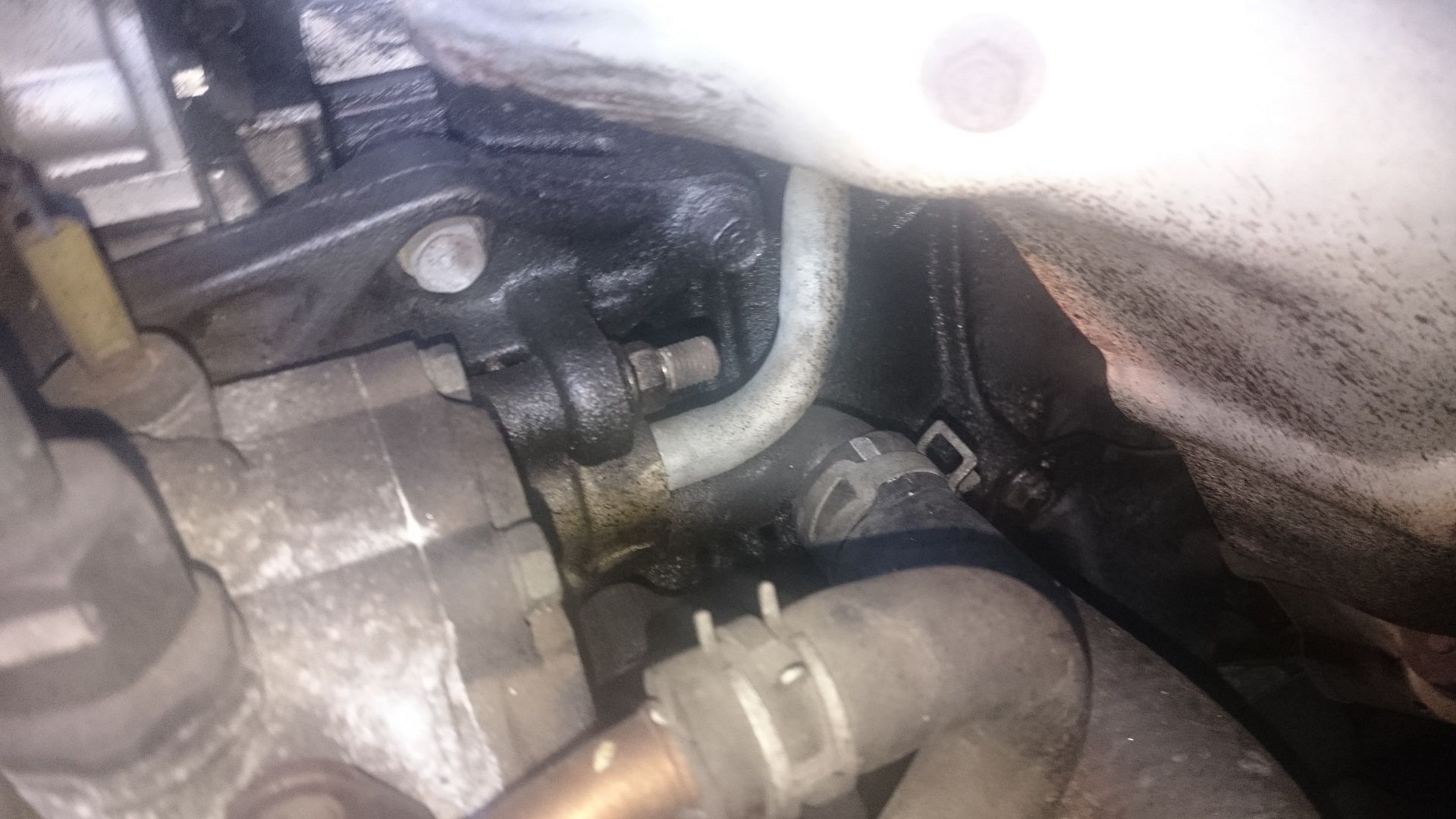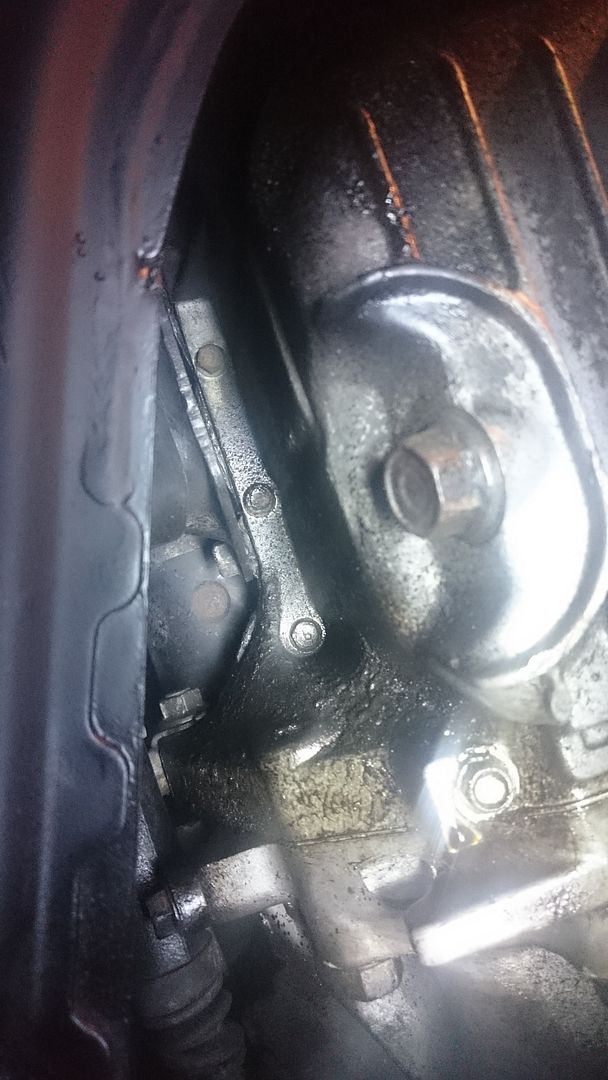 And the new ramps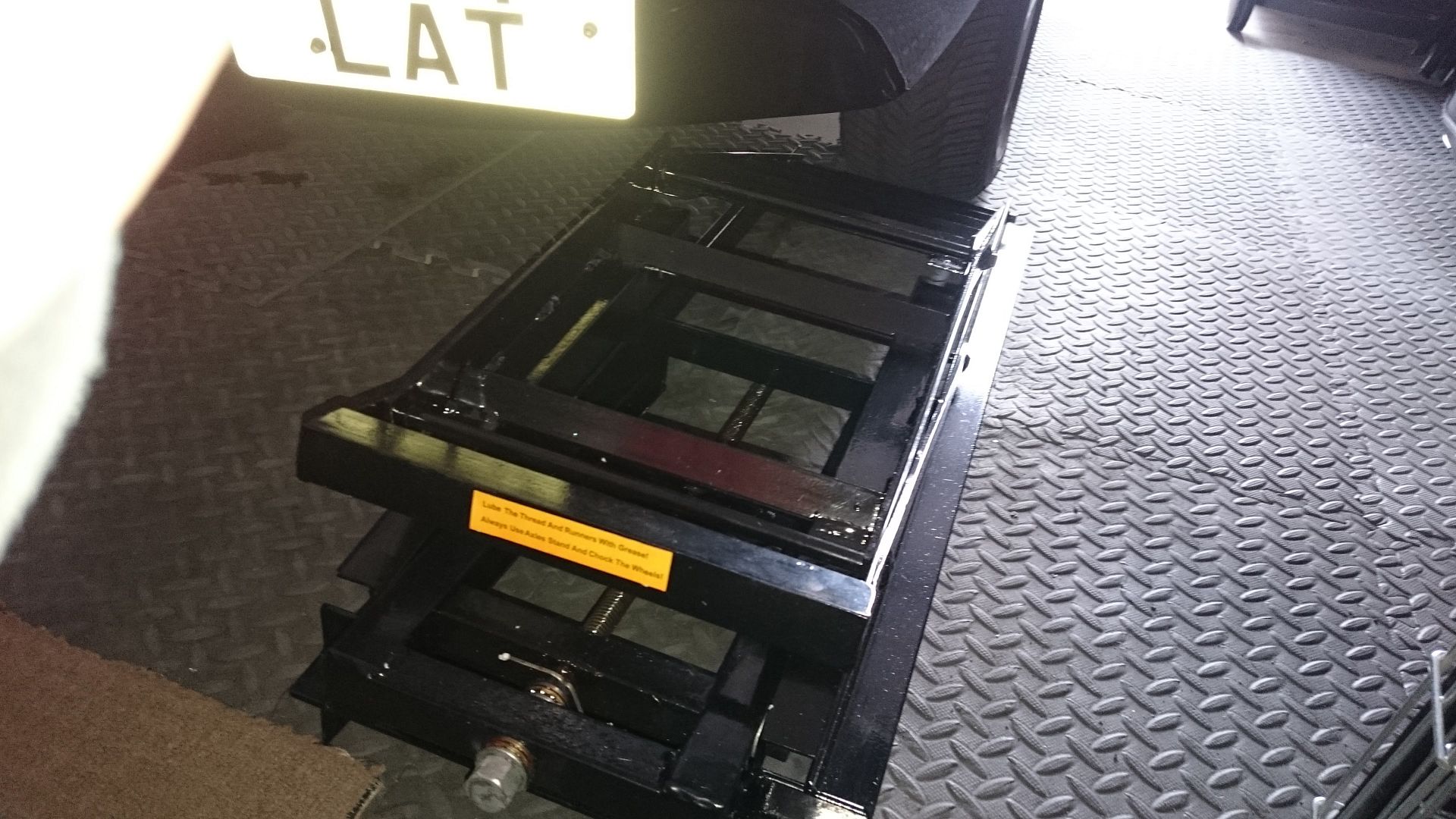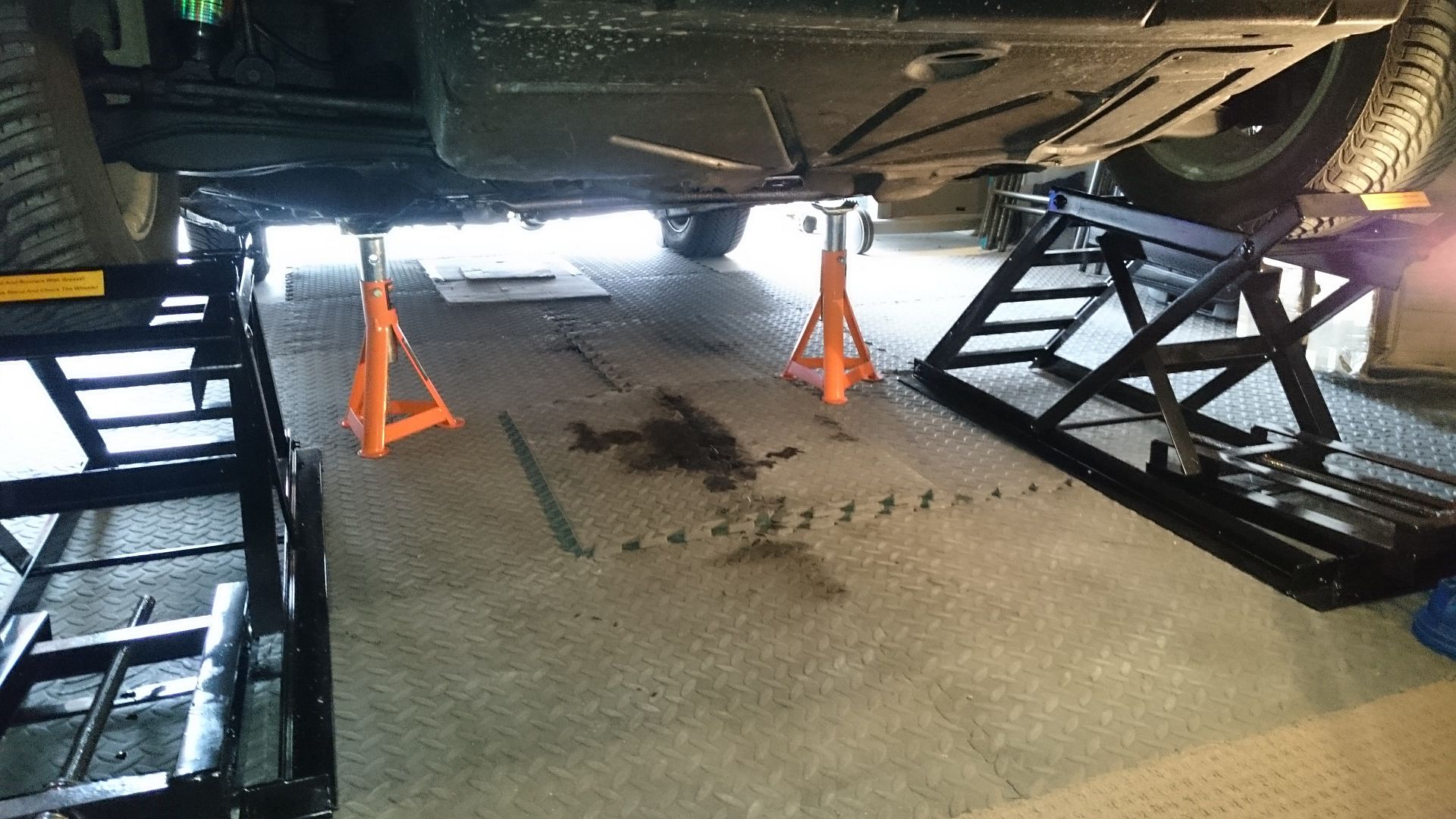 Cheers,
Steven