I just picked this up today from Goodwood Sportscars in Berwick.
It's a 1991 Eunos Roadster, V-Special in Brilliant Black.
It was freshly imported from Japan earlier this year and is in really clean condition.
Recent work has included:
Replacement long nose crank engine
New mohair hood with glass screen
Retrimmed seats
Replacement doorcards
Respray
New exhaust backbox
New battery
Full service
The front bumper had no holes drilled into it so I asked Steve if he would fit an offset plate rather than drill holes in the bumper, and to be honest, I am not a fan of the black plastic plinths a lot of 5's have.
I drove her up from Berwick today, went the Duns road as it's a much nicer drive than the A1 and she sat at a steady 60 all the way, heaters on full blast (i'd forgotten how good the heater in a 5 is!).
Immediate plans are for an OEM front lip, and replace the MX-5 badge with a Eunos one on the rear, then maybe some suspension and a change to 15" wheels but the Daisies are in very good condition so no rush.
Anyway, enough chat, here are some pics: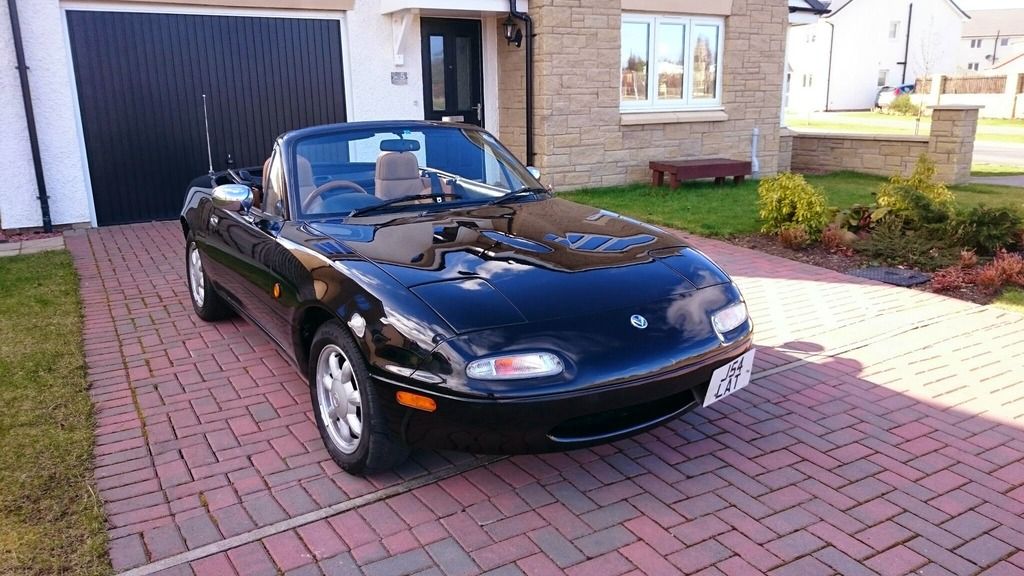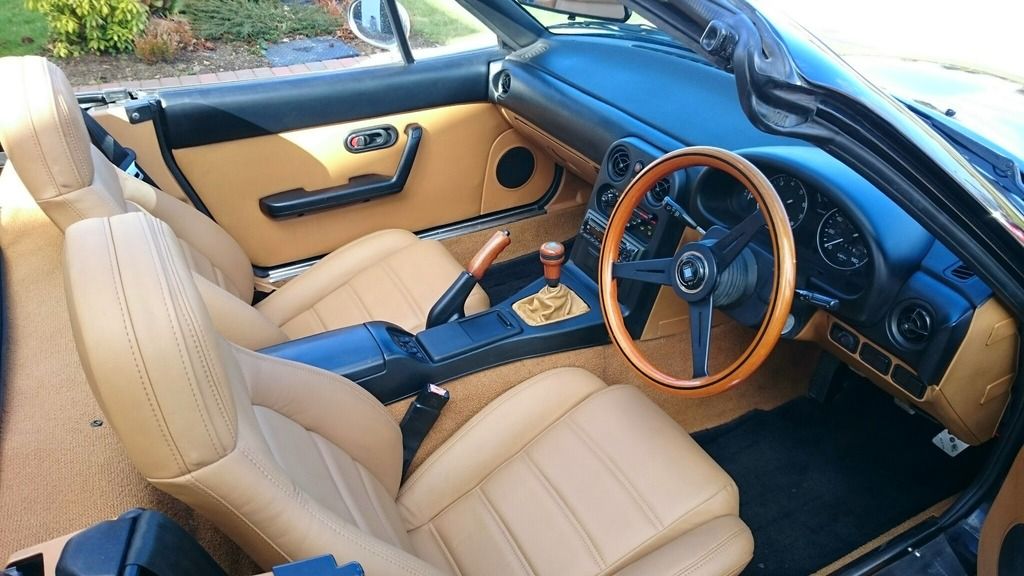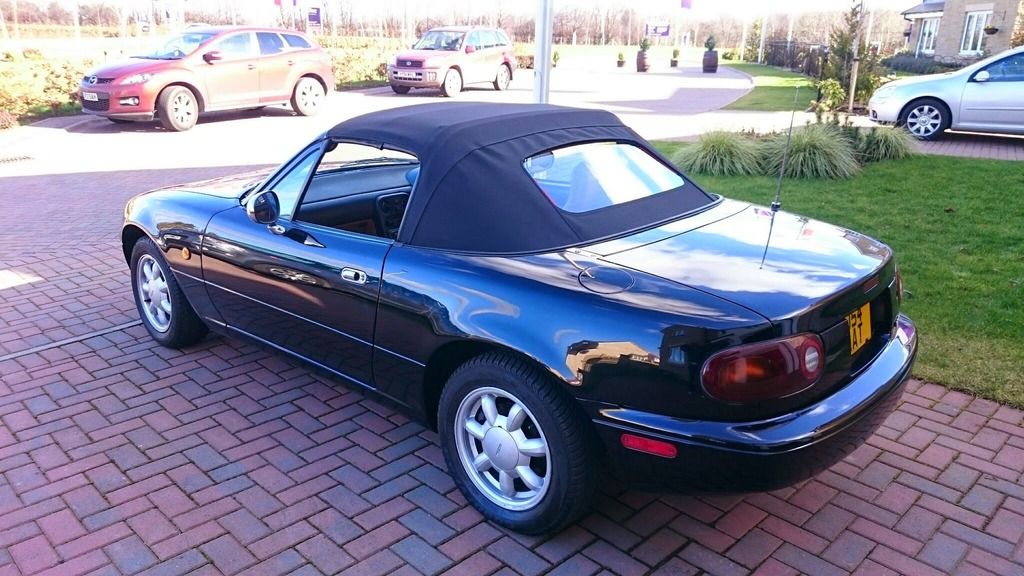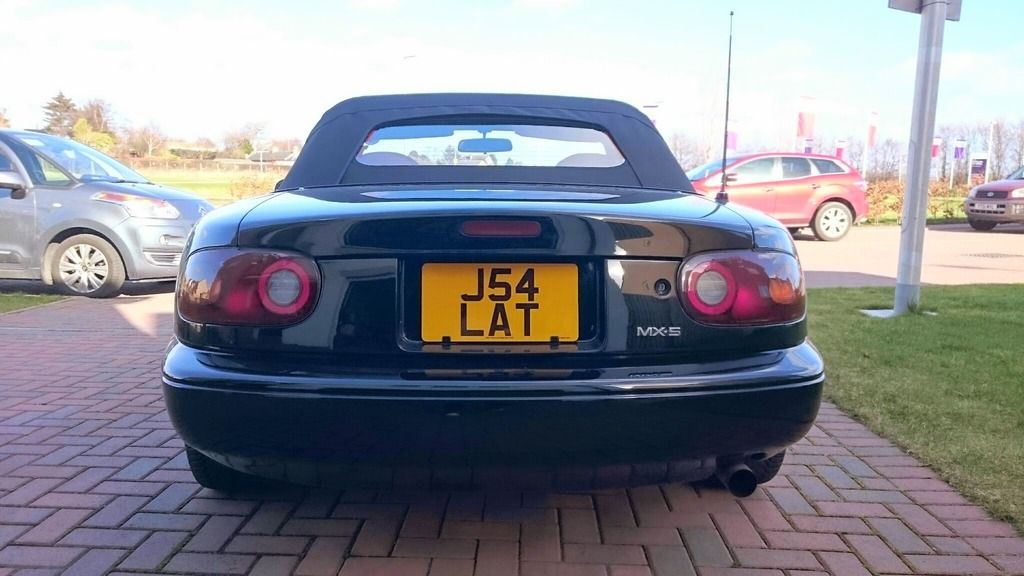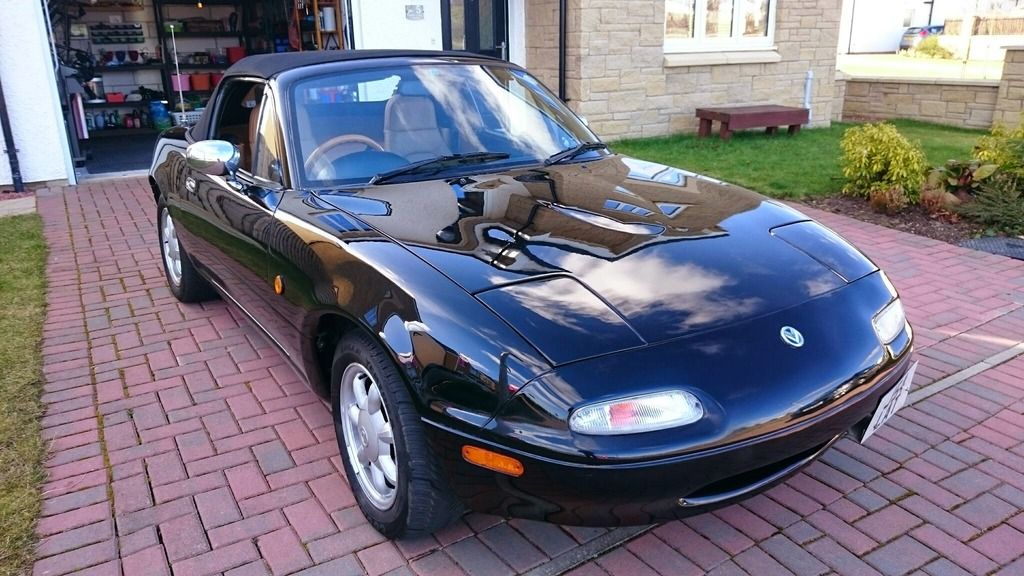 And here she is next to her big sister, my daily driver CX-7: