Just back from Alford.
There were five 5's there which, considering the weather and the fact that it wasn't our track day and we just gate crashed, was a pretty good turn out.
:clap:
I arrived too late to see the more speed minded of our group traverse the very wet track so I'll leave it to them to give times (or not.)
Still had a good natter and went for an extended walk around Alford looking for a cafe.
Some of those Subarus can shift
and the Mini with the Honda engine was pretty quick too.
Sorry only managed a couple of photo's it was a bit too wet to wander around with a camera.
This is the 5 contingent.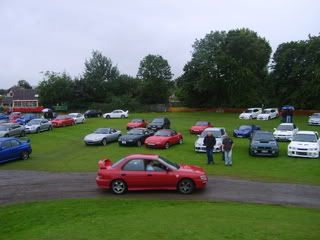 And one other of note. This poor guy forgot to brake on coming into the curve and the grass allowed him to keeping going until he met the barrier.
He seemed to be ok but some damage was done to a lovely car.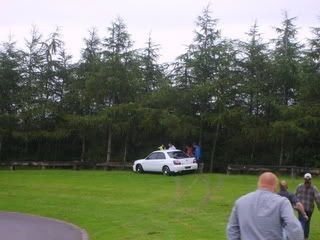 Nice to see Finlay, Rocdoc, Malcolm and Ecosse again.