Scottish  Highland Solstice Fling 22-25 June 2012


 


MX-5 SHSF 2012




This event is open to all from all areas for the whole 4 days or just the Saturday or Sunday. So if you are thinking of having a few days in the far north or happen to be in the area at the time please come along and join in.
  
This years event will be based out of Ullapool (http://www.ullapool.co.uk/) on the west coast of Scotland thus ample choice of accommodation  and better placed to explore the lessor know roads of the area and to take in the popular "White Lillie Fling" experienced last year.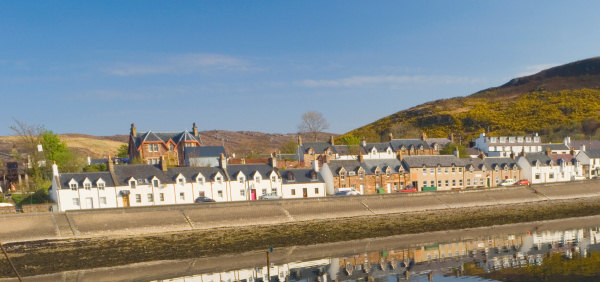 Routes are "Flings" and participants are "Flingers". Over four days, with the first and last the drive in and out, the main events taking place on the Saturday and Sunday to include a late evening or "night", drive if it gets dark enough !, over this weekend close to the longest day of the year. If you're looking for a drive this weekend, happen to be in the area, even if for just one of the days then come and share the experience of the roads made for the MX-5............. with benefits, in this beauty country. The objective of the event is maximum enjoyment of the the car in this extraordinary location. This is not about a short drive to a meal out. Each day is long covering more than 200 miles on demanding routes thus making full use of the long days. There will be plenty of rest and meal breaks to make the most of the day. For those whom want to have a shorter day there are suitable points to break off and return to Ullapool.
Flexibility is the master key on this event. Depending on the weather forecast it is even possible to swap the Sat/Sun events as the nature of the routes is that the experience of the White Lillie Fling is not affected by low cloud mist or even rain. Also you can join or leave the group at anytime and adding to or changing the route is fine, ideally with mutual agreement to maximise the enjoyment of sharing the whole experience.
 
http://www.flickr.com/places//United+Ki ... d/Ullapool

 
Picasa Web Albums - Graham - SHSF 2009 http://snurl.com/shsf2009
https://picasaweb.google.com/ghkeates/SHSF2010#
 MX-5 Scottish Highland Solstice Fling - http://snurl.com/shsf2011



ACCOMMODATION  

 There is a great choice of accommodation in Ullapool and the surrounding area which can be found via a web search (http://www.ullapool.co.uk/) . A few suggestions suggestions:
http://dromnan.com/facilities.htm
http://www.riversideullapool.com/
http://www.royalhotel-ullapool.com/rooms.php
Budget accommodation is available for as little as £18 per night including continental breakfast at:
http://www.theceilidhplace.com/ 
http://www.activehotels.com/hotel/broch ... escription
PLEASE STATE YOU ARE WITH MX-5 GROUP when booking
For up to date information or to register  your interest on this forum or email: mx5lynx@gmail.com


 

SCOTTISH HIGHLAND SOLSTICE FLING – 2012
 FLING AND SETS PROGRAM
 Note this is the suggested program but is flexible, particularly on the first and last day and open to any suggestions, additions or late changes.
DAY 1 - FRIDAY
Clan Charge Fling - Route to Ullapool meeting, timing as agreed but not later than 4pm,  at Pitlochory,Balmoral, Inverness or where individually agreed.  ETA Ullapool 9-10pm
DAY 2 - SATURDAY
Haggis Hunt Fling - Route to Torridon possible mid morning stop for coffee and cake at Harbour Lights Cafe Gairloch. 
Torridon Inn coffee or early lunch. 
Chomraich Fling - Route to Applecross
Possible Dinner at the Applecross Inn..  This requires to be booked for 6pm or 8pm so ideally arrive before. It can get busy so an alternative is the Kishorn Fish Bar just a bit further on after a most spectacular driving experience.
Solstice Fling - Return route to Ullapool ETA 
DAY 3 - SUNDAY
White Lille Fling - Classic route to Kylesku along the coast taking in Lochinver, as enjoyed at last  years event with stops on the way with coffee/lunch at the Summer Isles Inn (depending on agreed start time) then on route visit Point of Stoer and a walk if we like and a great Salmon sandwich for lunch here or tea/dinner at the quiet little tea shop on the way to  the Kylesku Inn which is great for fresh, on the day landed, fish.
The day can be extended from here taking in the North Coast with possible visit to the Smoo cave then routing return via Ben Hope then a further possible rest stop Altnaharra Hotel at the end of Loch Naver in the lea of Ben Klibreck, or the Crask Inn. From here back to Ulapool via Lairg. This may seem to be a long extension to the day but is a spectacular experience with little or no traffic at this time of the year and with the late evening light should not be missed. 
Ullapool for a supper and entertainment at the Ceilidh Place or a quick night cap and bed depending on arrival back. 
DAY 4 - MONDAY
Clan Retreat Fling - Route back to the south taking in Fort Augustus and ending in Pitlochory or what ever is agreed. Aiming for a 8-9am start time.
Notes:
1. Timings to be confirmed but will be flexible out with bookings.
2. Please advise ASAP if you want to take part here or direct to me via email:
mx5lynx@gmail.com
3. Routes may be modified before event or on the day.
4. Any suggestions or questions are welcome.
5.
http://maps.google.com/maps/ms?ie=UTF8& ... ce3014&z=8