A few weeks ago on one of the Grampian runs Stuart's 2007 Mk3 started getting noisy.
I managed to rig a tin can repair but we got it virtually sorted today.
The first picture shows the parts with the old centre section on the right.
This show a better view of the fracture.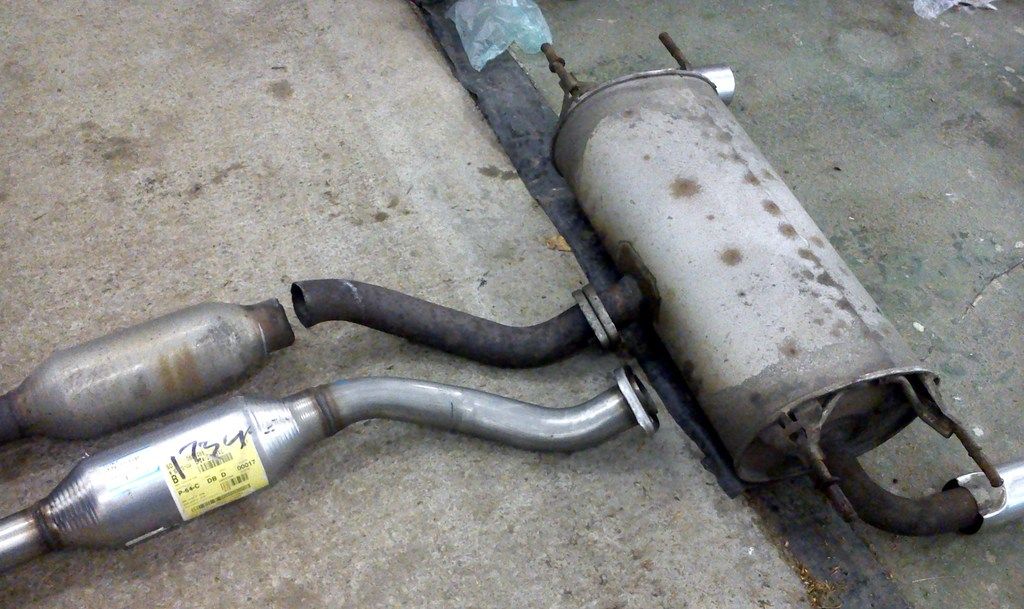 The main problem we had was the silencer has studs welded to it's flange and the nuts on the centre section side have disintegarated and welded themselves to the silencer studs.
I took the grinder to the old mid section flange but we were making litle progress so we used one of the "stock" Mk3.5 silencers at Drumtochty from previous Cobra replacements in the interm.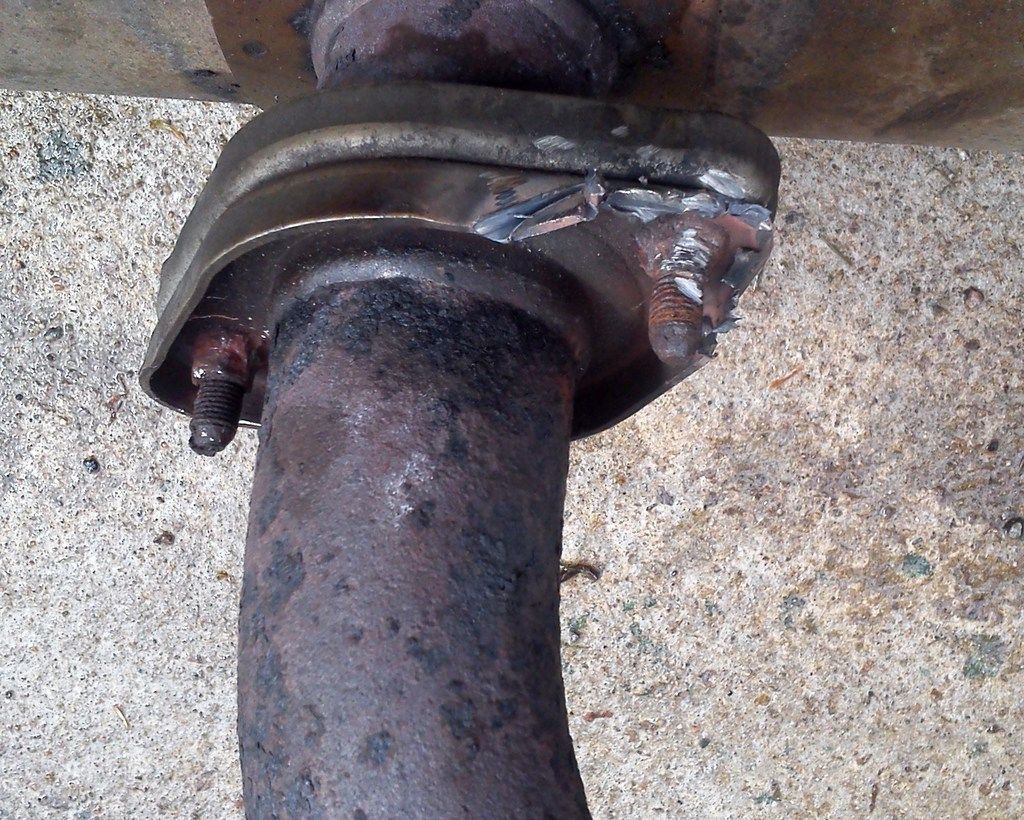 Putting the system back on was easy.
Then we changed the brake fluid but managed to trap some air in the drivers side rear caliper but that was an easy fix.
Then a gearbox and diff oil change.
A replacement air filter that confused us as the directions on the filter element about which side went to the front were 100% wrong.
These things are sent to try us.
Oh and £700 for the centre section.
Now for those who have visited Drumtochty before the lunch was Tuna rolls with a touch of exhaust paste which is my standard creation but that crawler Duncan brough Joan flowers and all of a sudden scones were made. Aye, not by me!
Strange!!!!!!!!!