MK1 Merlot
Posted:
Sat Aug 23, 2014 10:20 pm
Not a new member but her are some pictures of my new car
After selling my Mariner blue Mk1 last October, I knew I had to get another one, so I have been looking out for one of the late special editions for the past few months.
I looked at a few, and picked this up on Thursday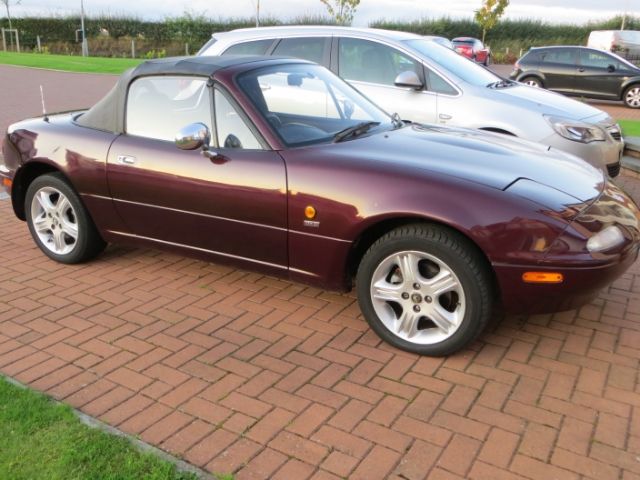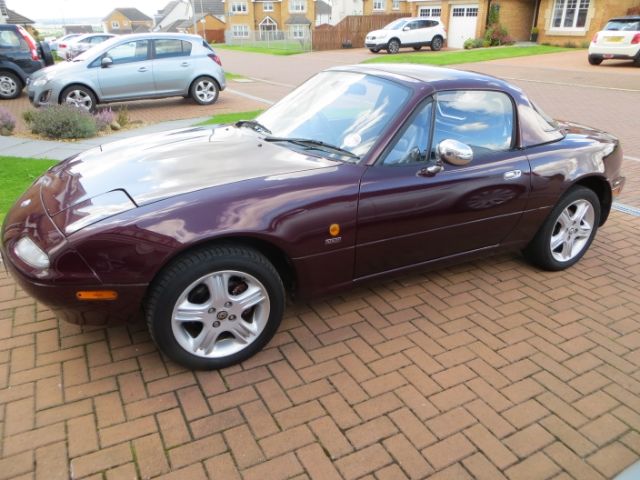 Its in not bad condition, with just a few marks her and there. The previous owner had both rear sills and arches replaced last year.
I have a few jobs planned for when shes garaged over the winter. With the underside getting the full treatment.
The leather seats are good with just a couple of scuffed areas, they need conditioned and maybe dyed.
I need a couple of items for her. A screw in Ariel mast, and a battery tray and clamp, if anyone has them for sale.
I'm selling the Hardtop, as I don't need it, and the style bar as I don't like them, which will be posted on the for sale section soon.