just realisted i dont have this on here...
after having this car for...4/5 years it's my first car i bought and the only one i've kept through thick and thin...
i drove it for a year and then took it off road to do some "minor" work...that was 3/4 years ago now LOL
after countless times of trying to sell it and pulling the sale or being confronted by complete time wasters i put it on hold while i deiced i wanted a holiday.
Now i work a complety crap job, so funds are limited...and basically the onyl reason it has took so long...but now i can get back into it after neglecting it for so long...so info and pictures
1992 City 1000 E (K Plate)
1275 fitted from a metro
69,000 miles (there abouts)
totally standard engine other than the K&N pancake filter.
Electronic Ignition & Coil to suit
the body wok has been de-seamed of all VERTICALS and had filler in and smoothed off, (needs removed before painting as it's sat since August like this)
Fiberglass Sportpack arches with the fog lights embeded in the front two arches
Fiberglass flip front (one piece) .
the exhaust is a Jan sport 2" straight through center pipe connected to a twin 3" DTM center exit back box
the interior has 2 clock binicale, with rev counter there resting at the side.
Grey upper and lower dashrails
Black leather seats with red trim
Custom made alloy check plate doorcards
grey roof lining
12X6 Revo alloys with Yoko tyres
Double Skin smooth bootlid
this car is my wee pride and joy and currently has had about £4500 spent on it and it just continues to rise...
pictures of it as it sits in its project stade...
How it began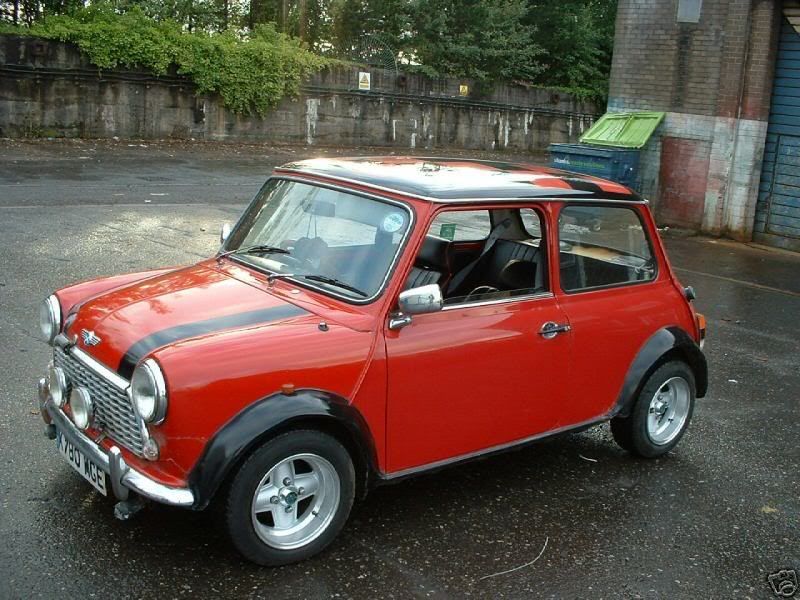 how it sits the now (kinda)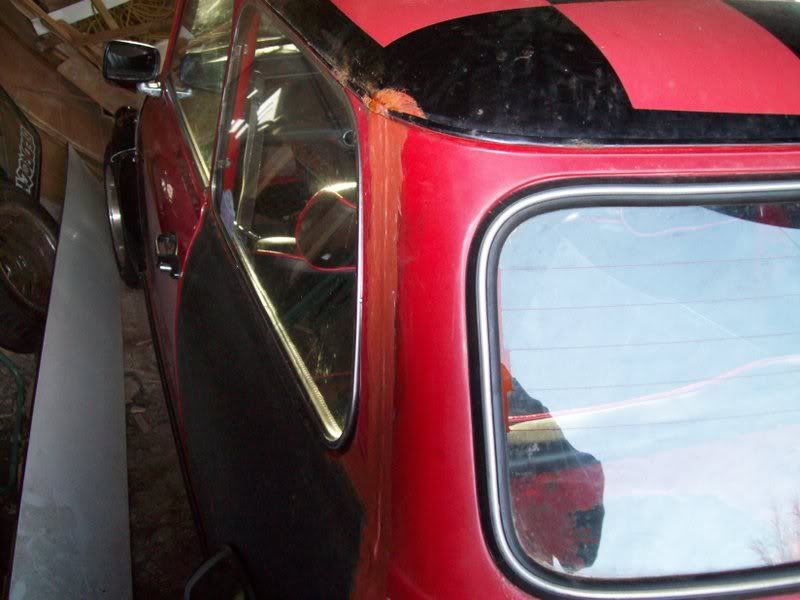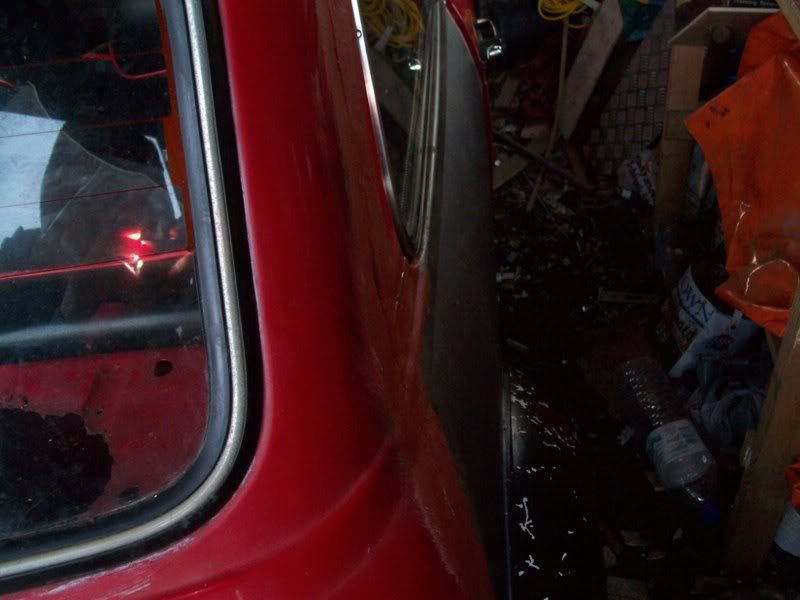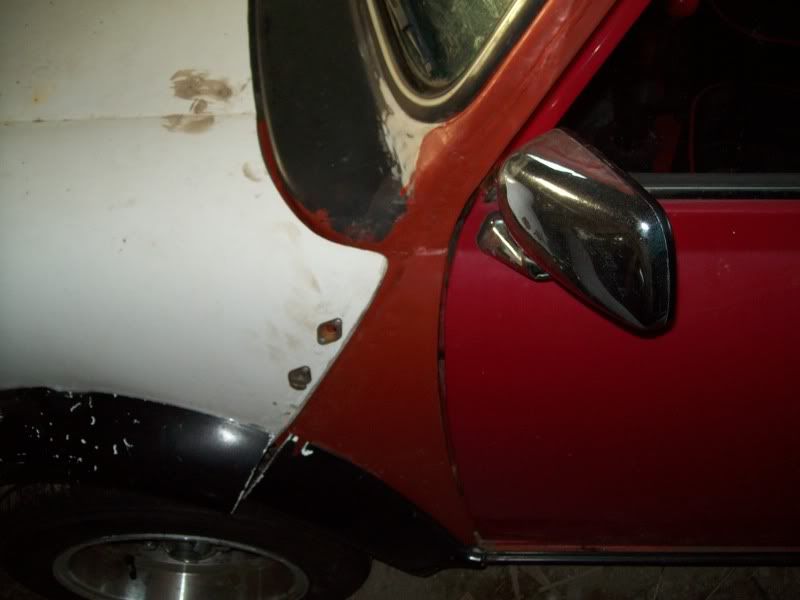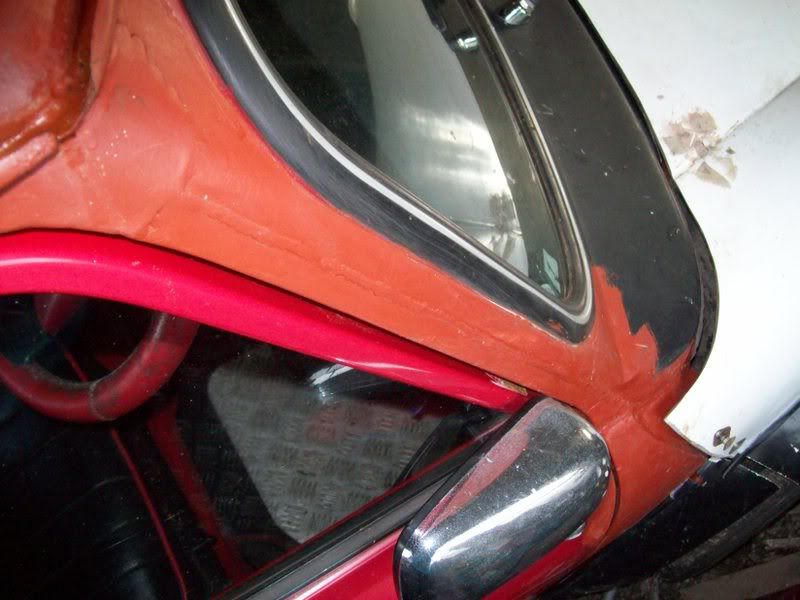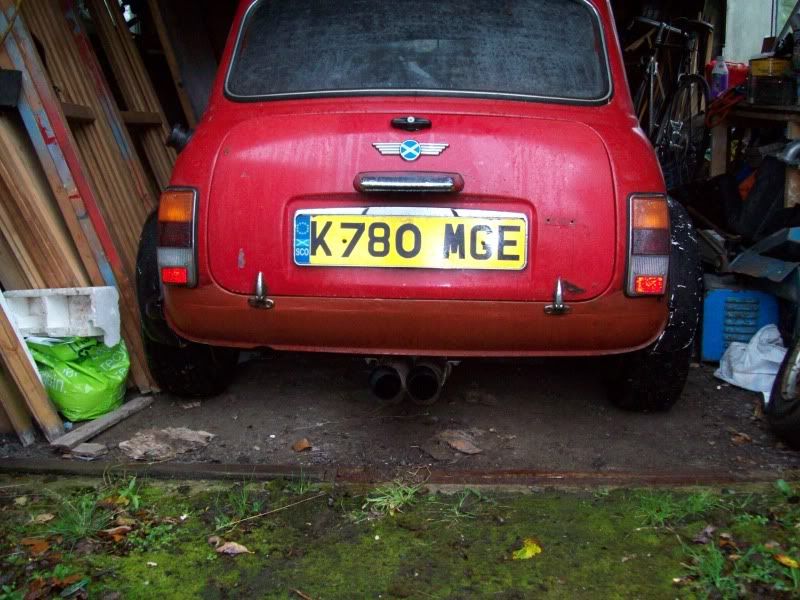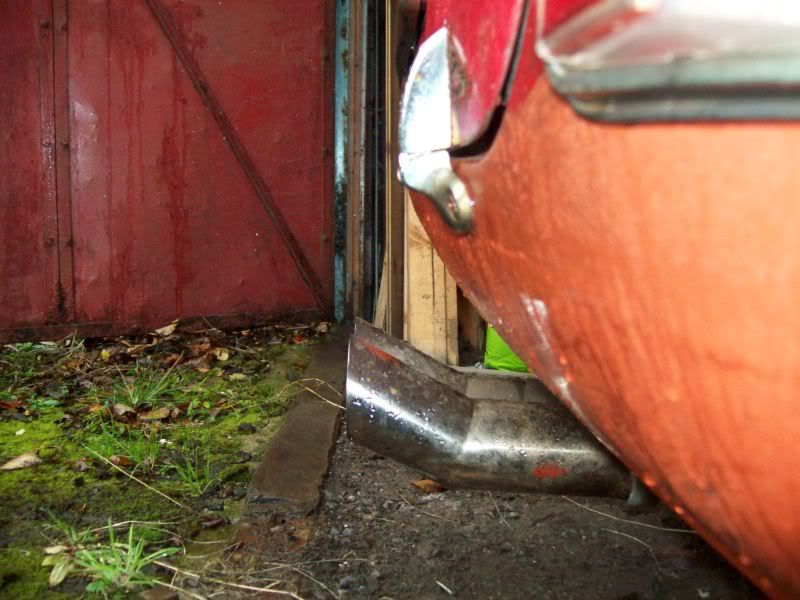 latest picture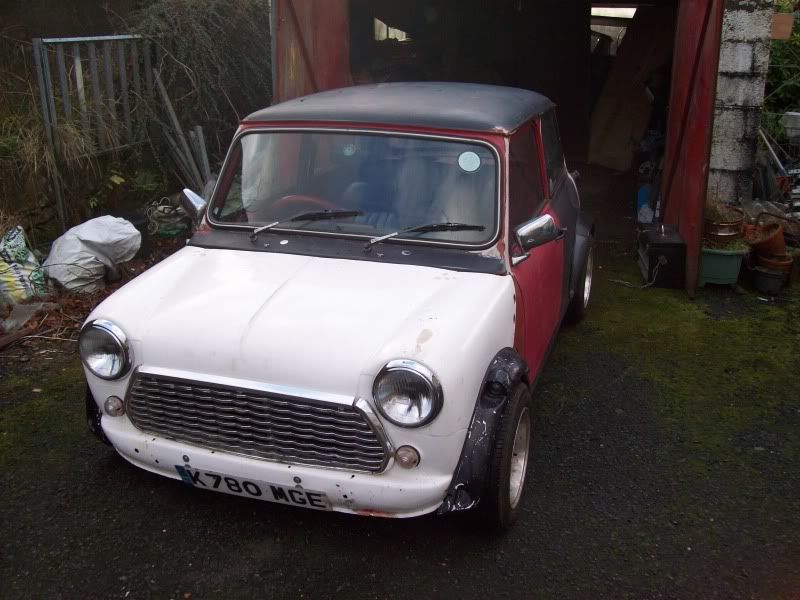 Now
em, there isnt much on this with the work i've done and what not...but basically on all my other car forums i use i have a build thread...this will take over as i'm not sitting updating it all on here lol
but i will copy and paste my posts from now on... lol
Righty...well i said after my holiday i'd get stuck back into this...and also after countless tiems trying to punt it and either pulling it from the sale of complete time wasters...i've decided to get tore into it...
still a major shortage of shifts in my work so it's just a case of doign what i can when and waiting on my parts coming...
i've got a small list of things i will be doing beforegetting ready for shipping to arbroath for paint...
fingers crossed all goes well and i get it actually started and get it on the go again...
on a bouns, my new neighbour saw it today and told me that he loved minis and might have some parts i could have...score!
oh also i've managed to source some turbo parts over time...which i'll contemplate using on this...or rebuild the engine and add it later in the year...however before it goes to paint i'd rather remove my engine and get it cleaned up...so would make sense to put the tubby parts on then...if i have it built by then...
Today i went out to my mini...got the halogen heater out and plugged in...sat in the garage sorting all my flash taping i done before...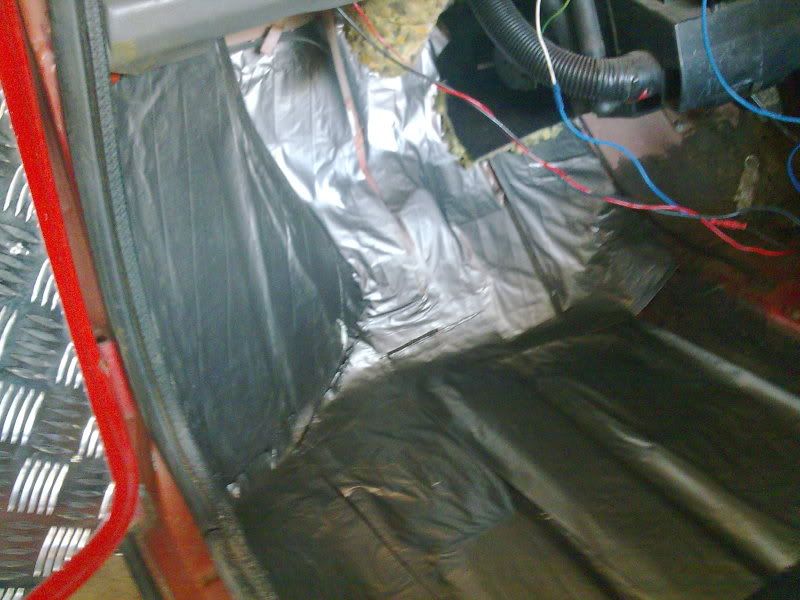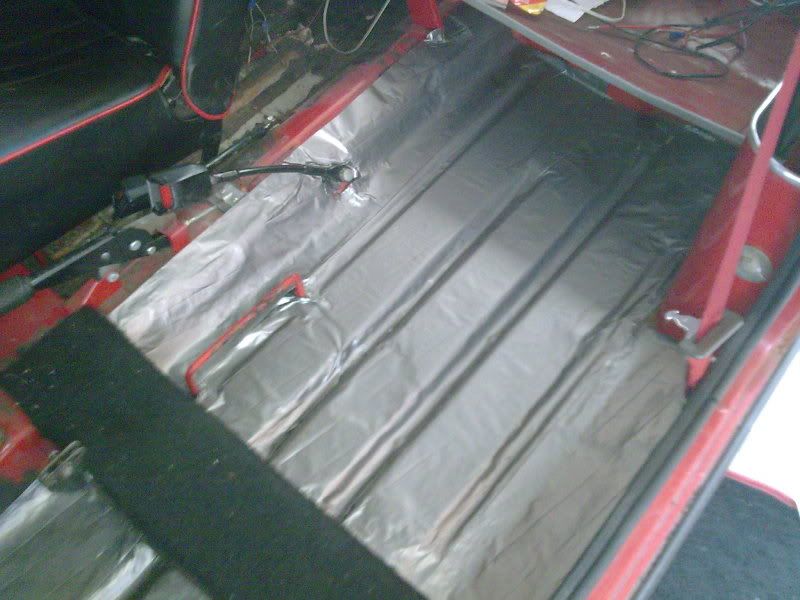 All that came out pretty much, (i never seat i with the heat gun probperlly, so we rather easy to pull off) and my old man and i set in about redoing it with some newer stuff...
I managed to get the bulkhead, arches, floor, rear quarter panels and some of the rear bench done with the few rolls i had...My dad was using the heat gun setting it all in place...
Plan is to get the door skins off, deal with the rust patch there that's appeared, put a layer on there and a layer of Dynamat Extreme on...then back together...and also a second layer on the bulkhead aswell.
the roof lining will be coming out and i have new one for going in, so i'll pap a layer on the roof aswell...managed to get the wee beast started first time...well impressed. Also flushed the radiator and added new coolant etc...tomorrow i'll do the oil and what not if it's not to cold.
My dad now being retired said he doesnt mind helping as long as it's not daft things LOL