There's been a lot of discussion on MX5.com about upper wishbone bushes being tightened with the suspension in full droop when Eibach springs are being fitted. This results in the bushes being trapped and twisted, effectively carrying the weight of the front end.
I finally got round to checking mine and found that the distance from the wheel centre to the top of the wheel arch was 360mm - it should be 340mm +/- 5mm. When I turned the steering to full lock, I could clearly see the ribs on the bushes twised.
I released the wishbone bolts a few turns and the bushes untwisted with a bang. I took a gentle run round the block then tightened the bolts fully.
The result is un-twisted bushes, a further 20mm drop at the front and a firmer, more natural feel from the front end.
Quite apart from the improved feel and lower ride height, it's worth checking your bushes if you've had your car Eibached because of the potential stress and damage to the bushes.
BEFORE - 360mm
REAR BUSH TWISTED
FRONT BUSH TWISTED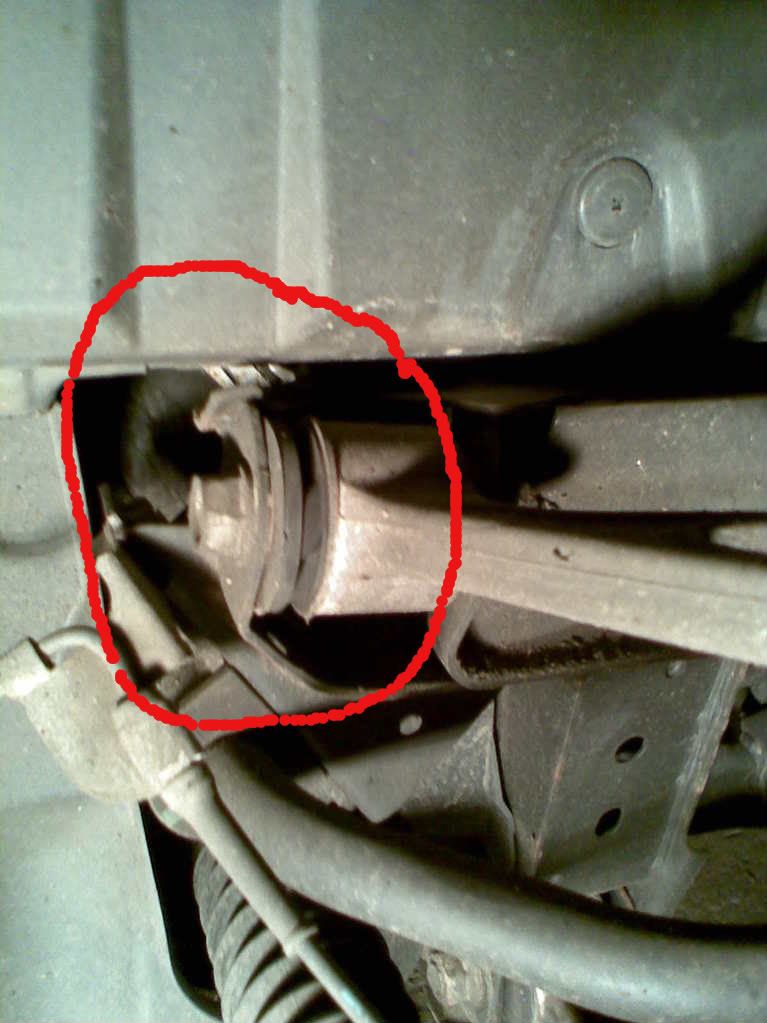 AFTER - 340mm
UNTWISTED BUSH