I bought my 1998 R reg MX-5 1.8i Mark Two in May this year, because I found the insurance rather reasonable for a 20 year-old male. It replaced my 1972 Rover P5B 3.5 V8, and is a very different driving experience. I've used it a lot since purchase, clocking up around 8000 miles in the process. I find the driving experience pretty astounding, and I'm impressed at how affordable it is to run, and how easy it is to live with. It's a nice contrast to my other car, a 1967 Rover 2000 automatic, which I've had since I was 18, and I'm now 21.
I've done a few good trips in my MX-5, including the Lakeland passes, including Honister, Hardknott, and Wrynose. A trip through the Yorkshire Dales, taking in the Buttertubs was pretty fantastic too! Initially I got quite a few hairdresser quips, but most people who've been in it, or driven an MX-5 are soon very impressed wtih it!
I got it as a two owner car with full history from new, and a recent cambelt change. It's not perfect, but it's very good underneath, and I've thoroughly rustproofed it now. One of the arches has a few tiny bubbles, so they'll be dealt with sooner than later. Since buying it, it's had two new calipers, new plugs, leads, and a full service. It's also had 4 Avon tyres fitted which are an awful lot better than the mix it had on it when I got it, and ran it on for 3 weeks. So, in any photos where it has mismatched tyres, they were taken before it got new tyres.
There are a couple of bits and pieces which I'm going to sort out in the next month or two, including the exhaust, which is beginning to blow. I don't want a shouty exhaust, but I don't mind a little bit of a rasp, so I'll likely buy a stainless back box, but only if it's not noisy.
Here are a few photos of the MX-5, and one of the Rover.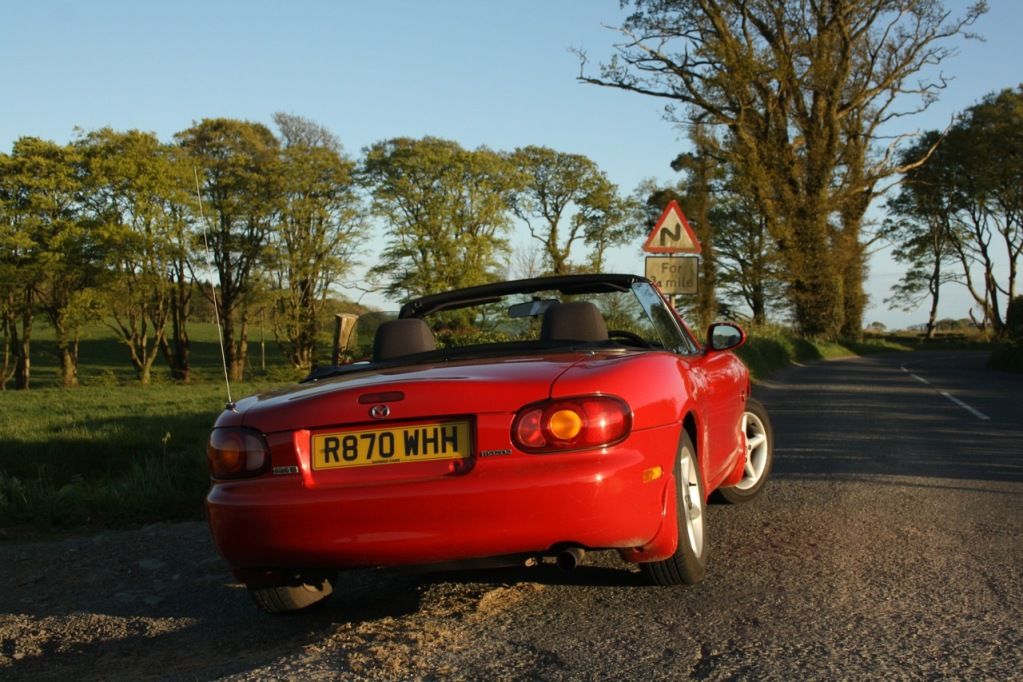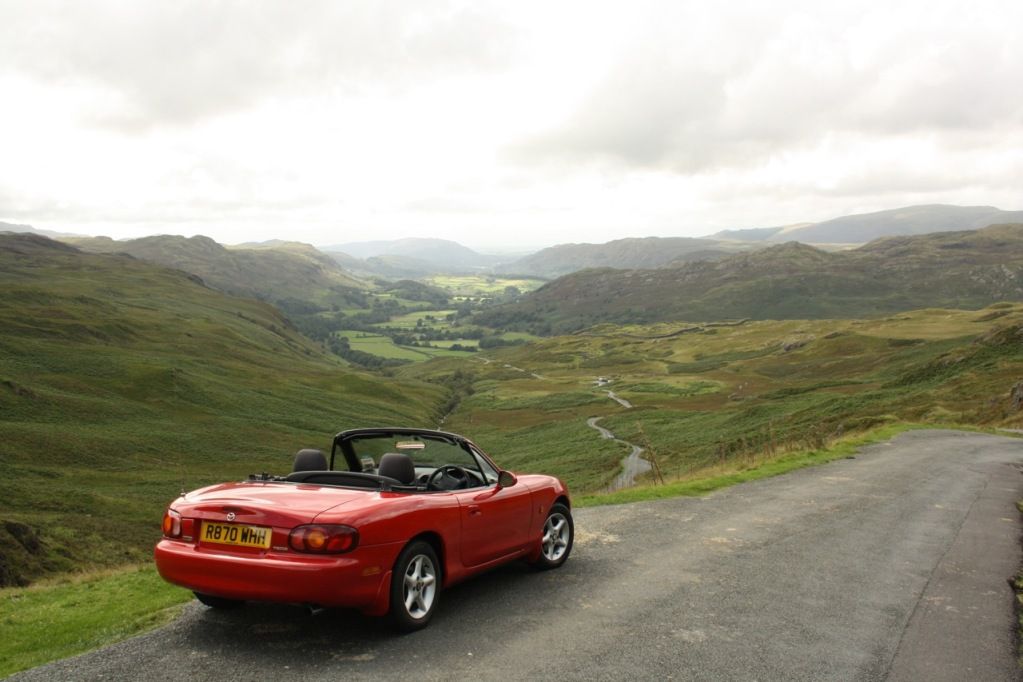 I look forward to reading more, and contributing to the forum!