Hi everyone, posting to see if there's anyone in the central Scotland area that could possibly help out my dad - some kind person decided it would be a great idea to open his MX-5 like a tin of beans in order to steal a CD changer (worth about a tenner) and a set of jump leads (probably worth more than CD changer).
A hasty repair involving tape has been made, but it's not really a great solution as the tape is struggling to hold the cut closed.
As the car is in daily use, if anyone has a hard-top they aren't using during the summer a short term loan whilst the roof is sorted would be much appreciated. The hero would be suitably rewarded with their preferred tipple!
If this isn't possible then help sourcing one to buy would be great too.
Anyway, enough of the bad news. I'll leave you with some pics of when the car belonged to me.
In Wales on holiday in 2007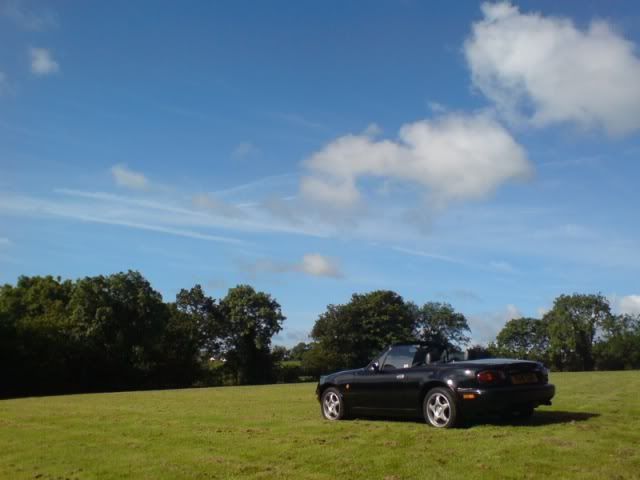 In Le Mans with the MX-5 Owners Club in 2008. That's my dad, trolling with his MG hat!